Roasting langoustines transforms them into a delectable seafood dish that captures the hearts of many coastal region enthusiasts. Cook the small lobster-like crustaceans in their shells to retain their delicate flavor and moist texture. As they roast, the langoustines develop a slightly charred exterior while maintaining a juicy and tender interior. Enhance their natural sweetness and briny taste by seasoning them with a blend of butter, garlic, lemon, and herbs. This combination of flavors complements the roasted langoustines, creating an impressive appetizer or main course that seafood lovers will adore.
Prepare to elevate langoustines, known for their succulent and tender meat, to new heights. With the perfect blend of flavors and a touch of culinary finesse, this roasted langoustines recipe is sure to impress even the most discerning palates. Whether you're hosting a special dinner or simply craving an indulgent seafood feast, you can satisfy your cravings and delight your taste buds with these roasted langoustines.
Not only are langoustines delicious, but they also offer nutritional benefits. They are rich in protein and low in fat, making them a healthy choice. Additionally, they provide essential vitamins and minerals such as calcium, iron, selenium, zinc, and vitamin B12.
Expand your culinary horizons and indulge in the flavors of roasted langoustines. Immerse yourself in the tantalizing aromas and vibrant tastes that this dish brings to the table. From the succulent meat to the carefully balanced flavors, every bite offers a journey of culinary pleasure. Celebrate the wonders of seafood and the art of roasting with this exquisite recipe, which will leave a lasting impression on your dining experience.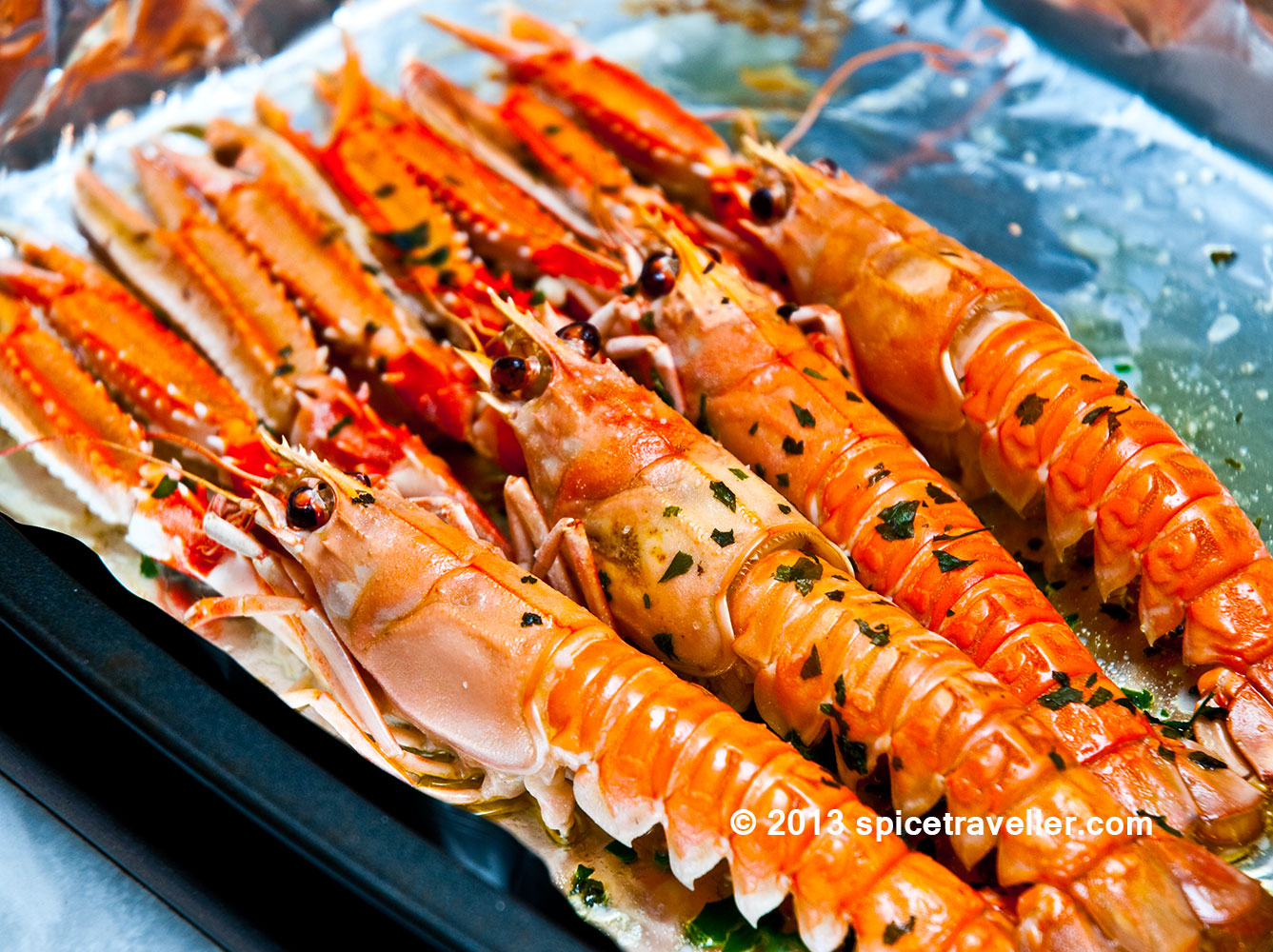 Roasted langoustines
Succulent crustaceans seasoned with herbs, roasted to perfection, and served with a savory melted butter drizzle. Indulge in the natural sweetness and exquisite flavors of this easy-to-make dish that is sure to impress any seafood lover.
Ingredients
8

large langoustines

50

ml

olive oil

1

lemon

3

garlic cloves

salt, pepper

-

to taste
herbs & spices
2-3

tbsp

parsley

1

tsp

chili flakes
Instructions
Rinse the langoustines under cold water and pat them dry with paper towels

Cut the garlic cloves into thin slices and finely chop fresh parsley and set aside

Place langoustines in a large bowl, drizzle olive oil , add garlic and half of chopped parsley , add salt and pepper to taste and carefully mix them to cover evenly and then place the langoustines on a baking tray

Roast the langoustines in the oven for about 10-12 minutes, or until the shells turn bright red.

Remove them from the oven, garnish with fresh parsley and serve with lemon wedges
Notes
The calorie information provided is approximate and may vary based on factors such as the absorption of oils and juices during the roasting process, as well as the inclusion of bread to mop up the flavorful juices. Please consider this as an estimation and adjust accordingly based on your specific preparation, including the use of juices for bread mopping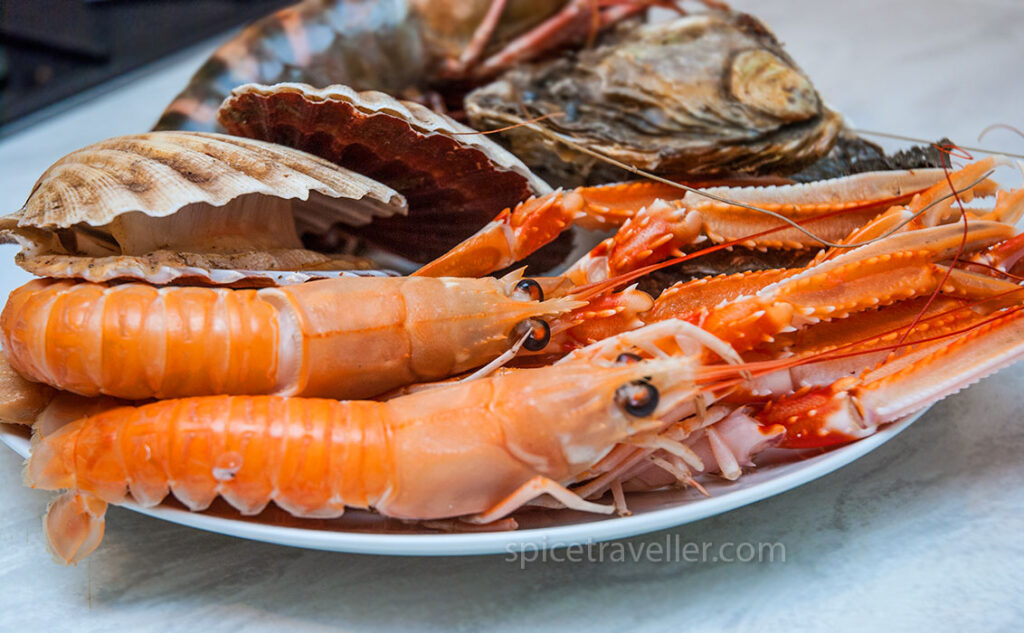 As you savor each succulent bite, take a moment to appreciate the intricate flavors and textures that make roasted langoustines a true delicacy. Their tender meat, enhanced by the harmonious blend of garlic, lemon, and parsley, creates an irresistible symphony of taste. The subtle sweetness of the langoustines, paired with the robust aromas of the marinade, will transport your taste buds to coastal shores and seaside escapes.
For seafood enthusiasts and culinary adventurers, this roasted langoustines recipe is a must-try. Impress your guests or treat yourself to a memorable dining experience with this elegant dish that celebrates the natural beauty and delicate flavors of these exquisite crustaceans.
Did you make this recipe?
Please leave a comment below, let me know how it turned out for you or just say hi!