In the heart of the venerable British Museum in London, at their Great Court restaurant i embarked on a memorable gastronomic expedition while simultaneously immersing ourselves in the captivating Moctezuma exhibition. This serendipitous rendezvous introduced us to a culinary voyage, a Mexican-inspired 3-course culinary journey thoughtfully priced at £38 per person, beverages not included. The prospect of savouring a unique exhibition-inspired menu added an alluring dimension to our evening.
Turning our attention to libations, we encountered an intriguing paradox. The traditional Margherita, a venerable cocktail in its own right, arrived with an artistic flair—coarse salt garnishing the rim of the glass. However, this artistic endeavor seemed to have missed the mark, as the coarse salt slid off the glass within seconds, leaving a messy and less-than-ideal presentation. Moving on to the Aztec Dream cocktail, a blend of Kahlua, amaretto, creme cacao, and a most unexpected star, Coca-Cola. Regrettably, this concoction seemed more inclined towards a soda-centric experience, leaving us yearning for the subtler nuances of the other ingredients.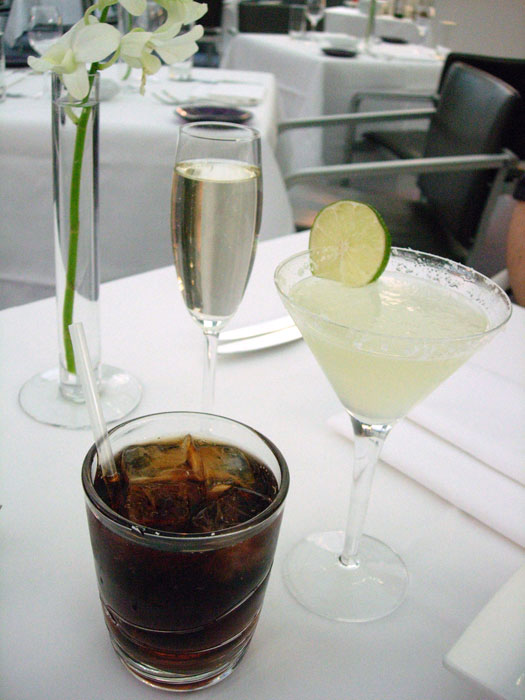 As a starter, I opted for a selection of Aztec bites from the menu. These 'bites' were exactly what they claimed to be – incredibly small portions. They came with three sauces: guacamole, salsa, and crema fresca. Each sauce accompanied a bite-sized portion of meat and vegetables. There was a taco with beef, a green tortilla with chicken, and guacamole served with tortilla and a tiny piece of tomato and a slice of cheese in between the tortilla pieces. It was tasty but it felt more like a sampler than a substantial starter.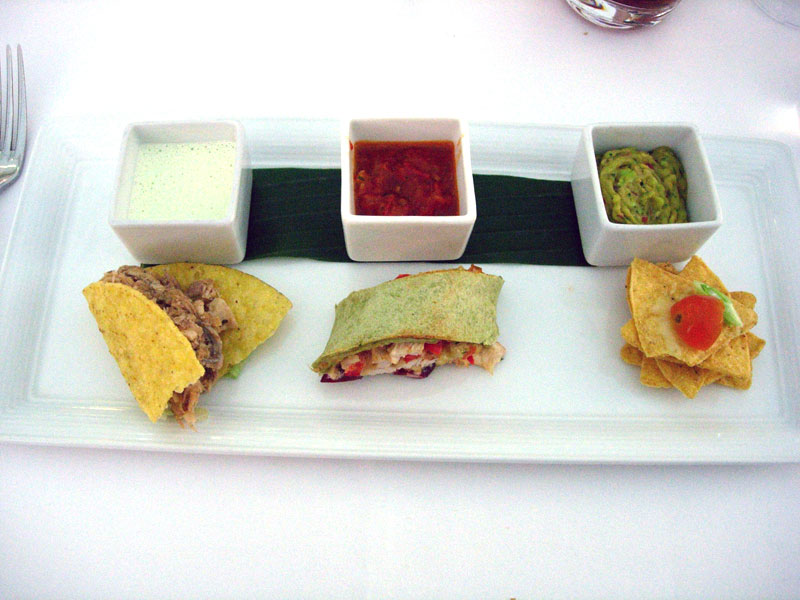 The food was the star of the evening. The kitchen's commitment to using fresh, expertly cooked meats was evident and truly the best part of our dining experience. Although the portions were small, they were packed with flavour. We tried corn-fed chicken with a sweet potato bake and cactus foam, as well as grilled red snapper with a side of Esquites (corn) and artichokes.
I'm often skeptical about ordering chicken at restaurants, as it's frequently dry and lacking in flavour. However, this dining experience pleasantly surprised me. The chicken was not only tasty but also incredibly tender, a far cry from the usual dry chicken I've encountered in most restaurants. It was adorned with a mild salsa, which contributed to the flavour..
Moreover, the grilled red snapper was wonderfully flaky, as it should be, and this further elevated the meal.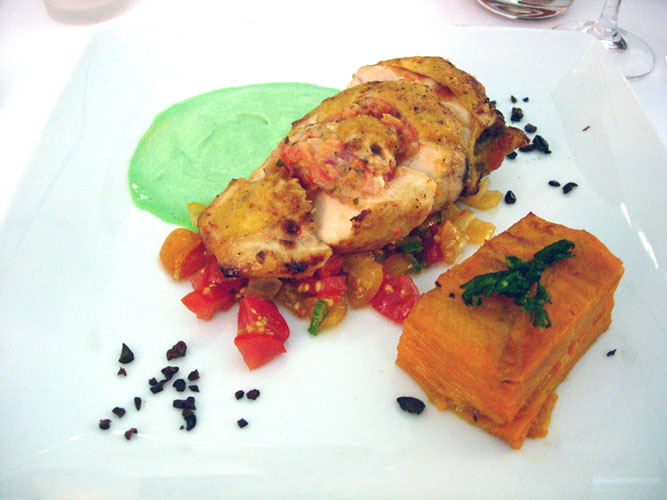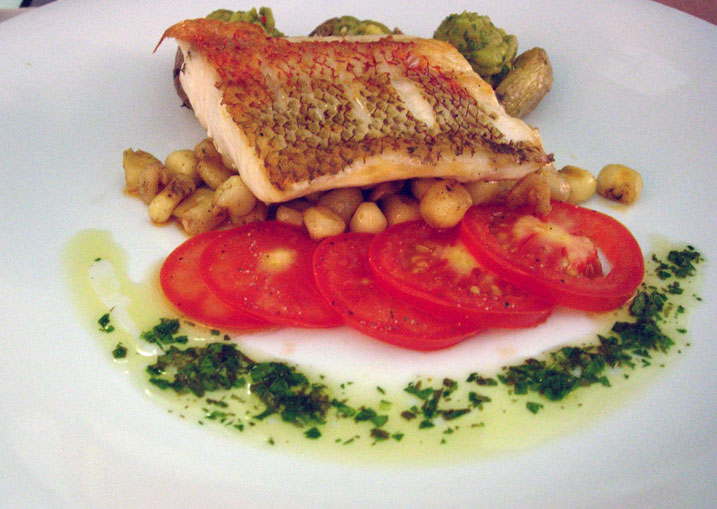 Service, on the other hand, left a little to be desired. Found ourselves playing the waiting game. We had to seek the attention of the staff a tad too often. This, admittedly, took a bit away from the overall experience.
As for the ambiance, the subtle backdrop of soft, melodic tunes set an inviting tone. However, the absence of a bustling crowd left the atmosphere with a hint of serenity. Perhaps a more spirited gathering would have infused a livelier energy into the space.