Aussie avocado salsa, a beloved culinary creation, hails from the sunny shores of Queensland, Australia. This region is renowned for its abundant avocado orchards. Here the rich and creamy fruit thrives in the warm climate and fertile soil. The combination of vibrant ingredients gives this salsa a unique and delightful character. Inspired by Australian Avocados.
Aussie avocado spicy salsa offers endless possibilities for culinary exploration. Here are some ideas on how to enjoy it:
Dipping Sauce:
Pair the avocado spicy salsa with tortilla chips, pita bread, or vegetable sticks for a tasty and flavorful dipping experience.
Topping for Tacos and Burritos:
Add a dollop of avocado spicy salsa on top of your favorite tacos or burritos for an extra kick of flavor and creaminess.
Salad Dressing:
Mix the avocado spicy salsa with some lime juice and olive oil to create a zesty dressing for salads. It adds a burst of flavor and a creamy texture to your greens.
Sandwich Spread:
Use avocado spicy salsa as a spread on sandwiches and wraps to add a vibrant and spicy element to your lunchtime creations.
Grilled Meat or Seafood:
Serve the avocado spicy salsa as a condiment alongside grilled meats or seafood. It pairs particularly well with grilled chicken, fish, or shrimp, adding a refreshing and spicy element to the dish.
Baked Potatoes or Sweet Potatoes:
Top your baked potatoes or sweet potatoes with avocado spicy salsa for a tasty and healthier alternative to traditional toppings like sour cream or butter.
Breakfast Enhancer:
Drizzle avocado spicy salsa over scrambled eggs or incorporate it into omelettes for a flavorful and satisfying breakfast option.
Remember, the possibilities are endless! Feel free to get creative and experiment with using avocado spicy salsa in various dishes to enhance the flavor and add a spicy twist.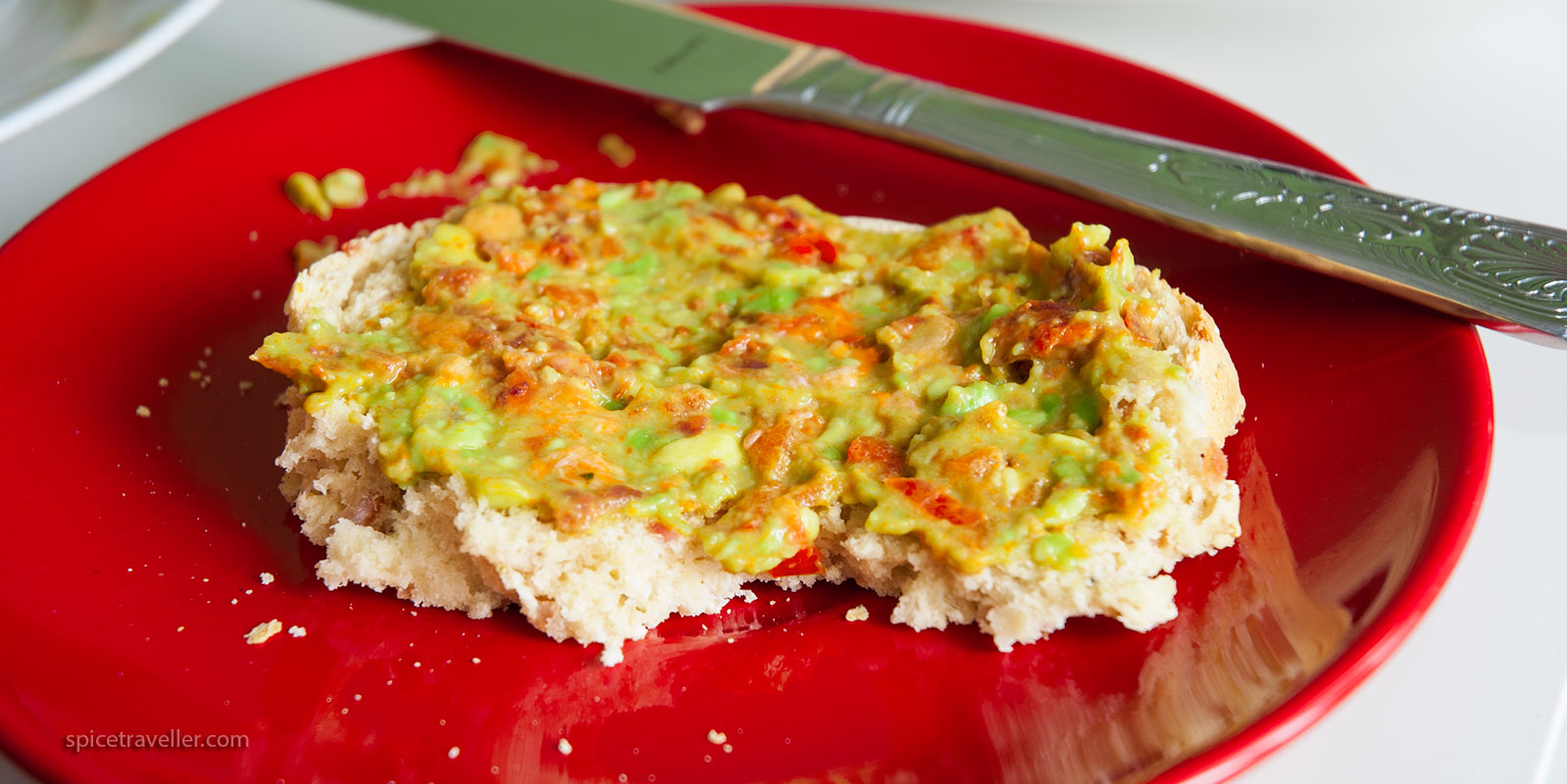 Aussie Avocado Salsa with Chorizo
Indulge in the vibrant flavors of Australia with this delightful Avocado Salsa recipe. Bursting with fresh ingredients like avocado, sausage, peppers, and a touch of lemon juice, this salsa offers a harmonious blend of textures and zesty flavors.
Ingredients
2

ripe avocados

1

chorizo sausage

-

2-3″ long

1/2

large red pepper

1

small chili pepper

-

fresh

1

tbsp

lemon juice

salt, pepper

-

to taste
Instructions
Peel avocado, cut it into smaller chunks and mash it with a fork.

Remove the casing from the sausage and combine the sausage meat with red pepper and chili in a compact blender. Blitz the mixture for a few seconds, adjusting the texture to your preference, whether finely blended or slightly chunky, depending on the accompaniment.

Now transfer the sausage and peppers to the avocado, add salt, black pepper, and drizzle with lemon juice. Mix the ingredients thoroughly for a well-combined blend.

Serve as a salad dressing, dipping sauce, or as a delectable sandwich spread. The possibilities are endless!
Notes
The total estimated calorie count for this recipe is approximately 804 calories.
Please note that this is an estimate and may vary based on specific ingredients and serving sizes.
If serving this recipe to three people, the approximate calorie count per person would be around 268 calories. Adjustments may be necessary based on individual dietary needs and portion sizes.