Fragrant mushroom gnocchi made with dried porcini mushrooms, herbs and cheese
I wanted to make gnocchi extra special, so I decided to experiment with flavours. By adding dried porcini mushrooms and a mix of herbs, I aimed to upgrade the classic recipe. This mix brought out rich and deep tastes from the mushrooms, and the herbs added a wonderful smell. The result is yummy fragrant mushroom & thyme gnocchi, bursting with new and exciting flavours that show how creative cooking can be.
Instead of dry porcini mushrooms you can use other types or even mix of dry mushrooms. Try with shitake for exmaple.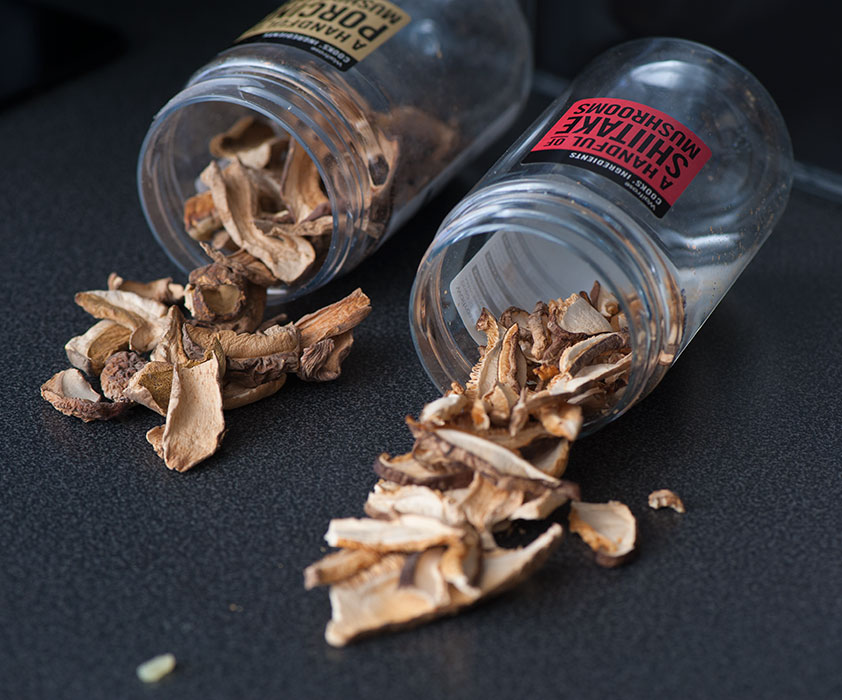 Gnocchi, a beloved Italian dish, holds a rich history that traces back to ancient times. These soft, dumpling-like delights originated from the Latin word "knuckle," referring to the shape of gnocchi. They were initially made with ingredients like semolina and later evolved to incorporate potatoes during the Renaissance, as potatoes became a staple in European cuisine. Over time, regional variations emerged across Italy, leading to diverse types of gnocchi.
Classic potato gnocchi, known for their delicate texture, are just one variant. Other types include ricotta gnocchi, crafted with cheese, and gnocchi alla Romana, made from semolina and baked. Interestingly, gnocchi became emblematic of Italian culinary culture and tradition, inspiring rituals like "Gnocchi Day" in some regions, where people consume gnocchi on the 29th of each month. The journey of gnocchi is not only a testament to culinary evolution but also a reflection of how food weaves itself into the tapestry of culture and heritage. Go ahead and try these yummy fragrant mushroom & thyme gnocchi.
I paired them with the ultimate mix of mushroom sauce (recipe coming soon). This was on a day when I had a strong craving for all things mushroom. You might find it strange – why mushroom gnocchi with mushroom sauce? Well, sometimes cravings lead to interesting combinations! 🙂 But of course, why not also consider trying them with this authentic Bolognese Ragu sauce?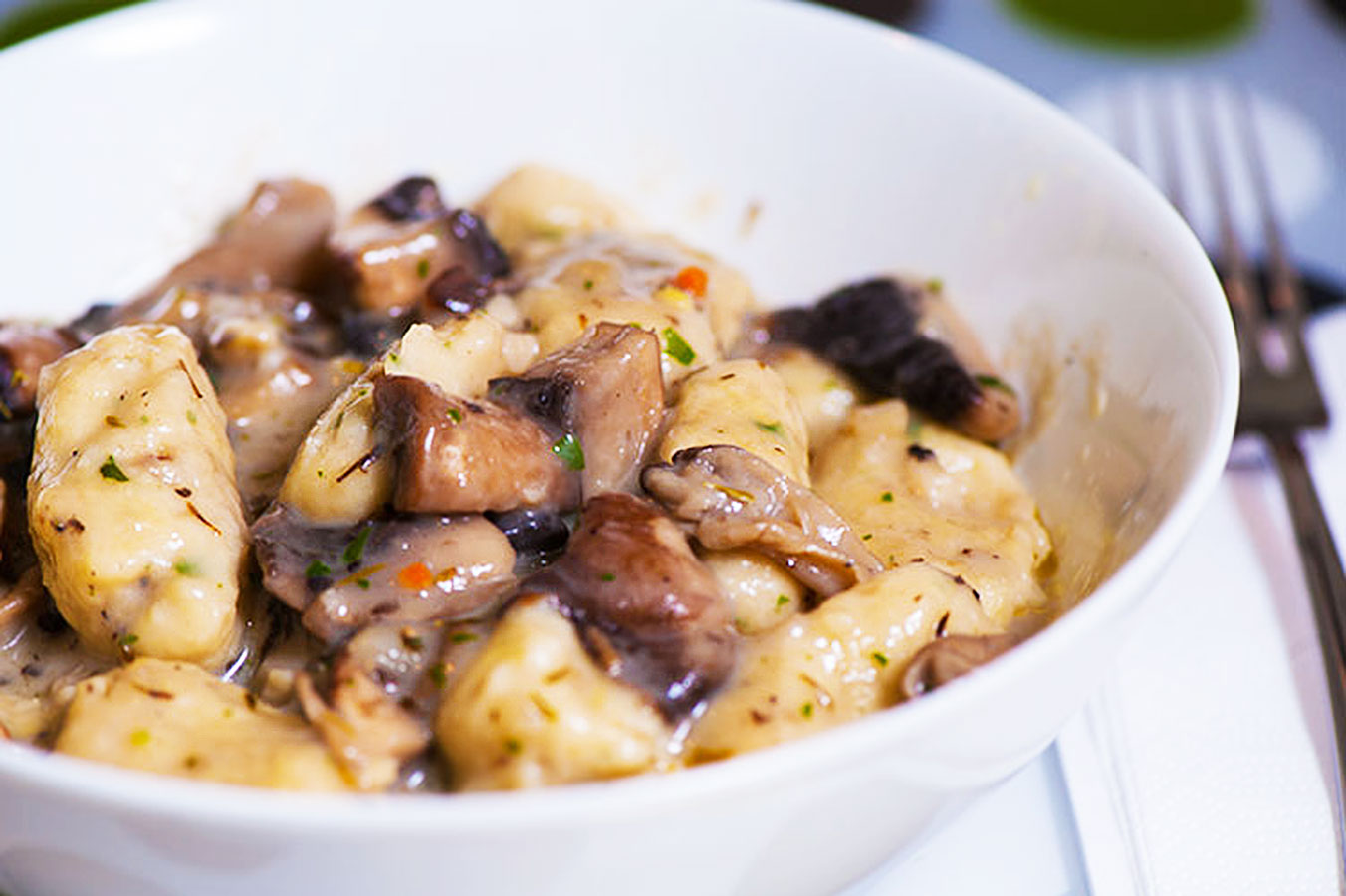 Fragrant homemade gnocchi with mushrooms and herbs
Tasty gnocchi made with earthy mushrooms and fragrant thyme and parsley with a touch of Parmesan
Ingredients
600

g

potatoes

-

floury /starchy type

200

g

flour

1

free-range egg

20

g

dried porcini mushrooms

50

ml

boiling water

40

g

grated hard fatty cheese

-

Parmesan/Asiago/Pecorino/Manchego or similar

2

tsp

chopped parsley

2

tsp

chopped thyme

salt, black pepper

-

to taste

melted butter or olive oil

-

to coat cooked gnocchi
Instructions
Peel, wash, and quarter the potatoes, then cook them in salted water. Drain the potatoes, place them on the work surface, and mash them with a potato masher. Allow them to cool.

Blend the dried porcini mushrooms into powder. Add chopped thyme and parsley and then pour boiling water and mix into a paste.

Add one egg, porcini with herbs paste, grated cheese, and flour to the mashed potatoes. Knead the dough by hand for a few minutes, until it comes together into a uniform ball.

From the obtained dough, tear off small pieces and roll them on the surface to create small shapes resembling small rolls (gnocchi). Alternatively, you can shape them as you prefer – larger, smaller, oval, round.

Cook gnocchi in boiling water for about 5-7 minutes. Use a slotted spoon to transfer them to a large bowl. Drizzle some melted butter or olive oil over gnocchi and carefully mix to coat.

Serve gnocchi with a sauce of your choice
Notes
Please be aware that the calorie estimates provided are approximations and can vary based on factors like ingredient brands and cooking methods.
The total estimated calorie count for the entire recipe is approximately 1400 calories. Given that this recipe yields around 4 portions, each portion would contain approximately 350 calories, as a rough guideline. For precise nutritional information, consider using specific ingredient details and a nutritional calculator.