This isn't a formal critique of the establishment; my last visit to Coda restaurant at the Royal Albert Hall was several years ago. Instead, my focus here is on the culinary experience, specifically the dishes I savoured and their unique ingredient pairing. I thoroughly enjoy experimenting with ingredient combinations in my meals. It makes me very happy to regularly discover tasty and exciting surprises at the restaurants I go to.
Having purchased tickets for a special rock concert event at the Royal Albert Hall, I contemplated fully immersing myself in the experience by reserving a table at Coda restaurant for pre-concert dining and drinks. The Royal Albert Hall has always held a special place in my heart due to its rich musical history, with many of my favourite artists gracing its stage. As a passionate food enthusiast who appreciates everything from street food to upscale dining establishments like Coda, I was eager to elevate the entire evening.
When I arrived, I discovered that I appreciated the atmosphere at Coda – it was serene and tranquil, even though it was still early in the evening, and the restaurant hadn't filled up yet. This sense of tranquillity was very pleasing. They had set the subdued lighting to perfection, achieving a harmonious balance, which suited my preference for dimmed illumination. The courteous staff promptly greeted us upon arrival, allowing us to choose our table. At that early hour, the restaurant was almost empty. I surmise it becomes notably busier during opera, ballet, or classical music performances. It's doubtful that many rock band enthusiasts opt for fine dining before a concert! 🙂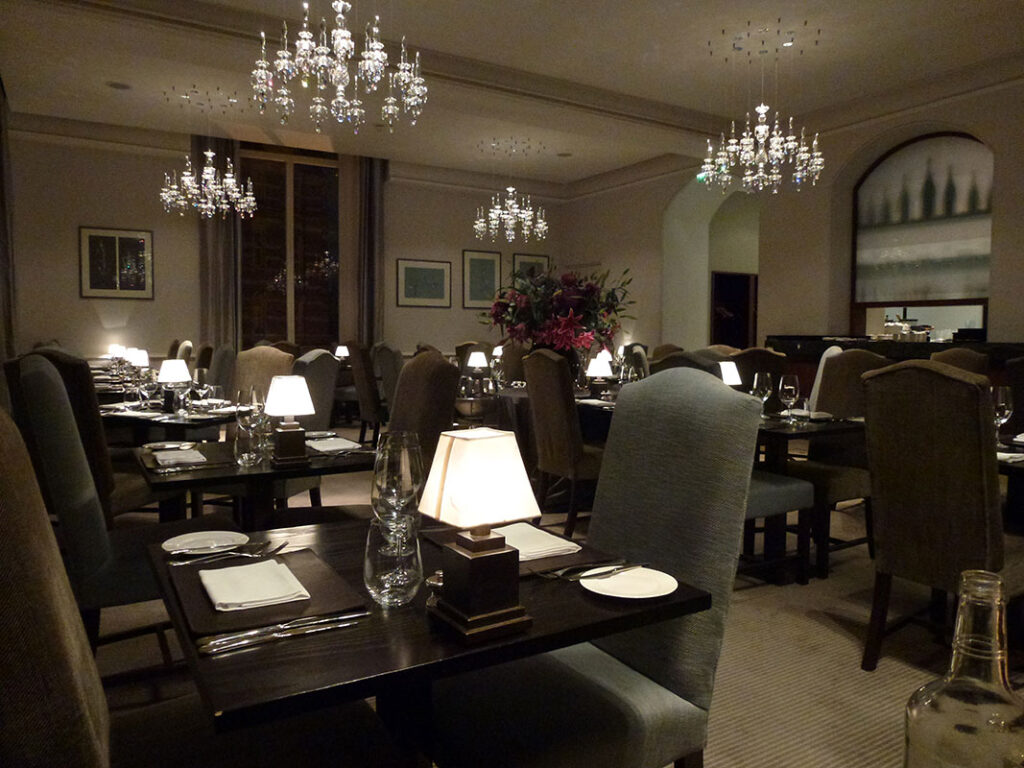 One notable observation was that the tables were somewhat petite. Ordering a side dish alongside the main course led to a cramped dining experience.
Our meal commenced with a bottle of champagne and foie gras as the starter. What else!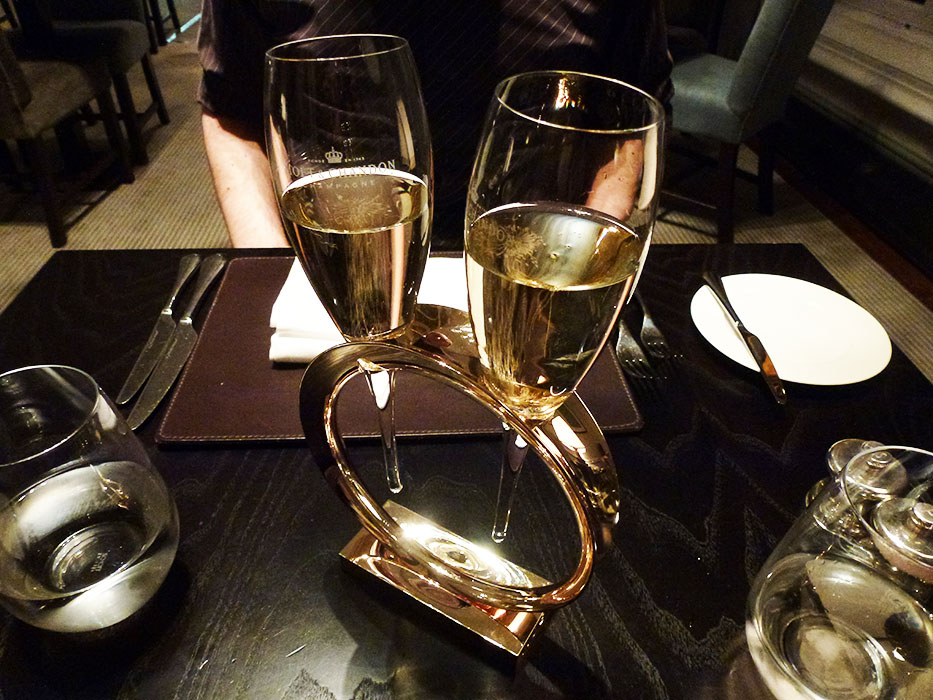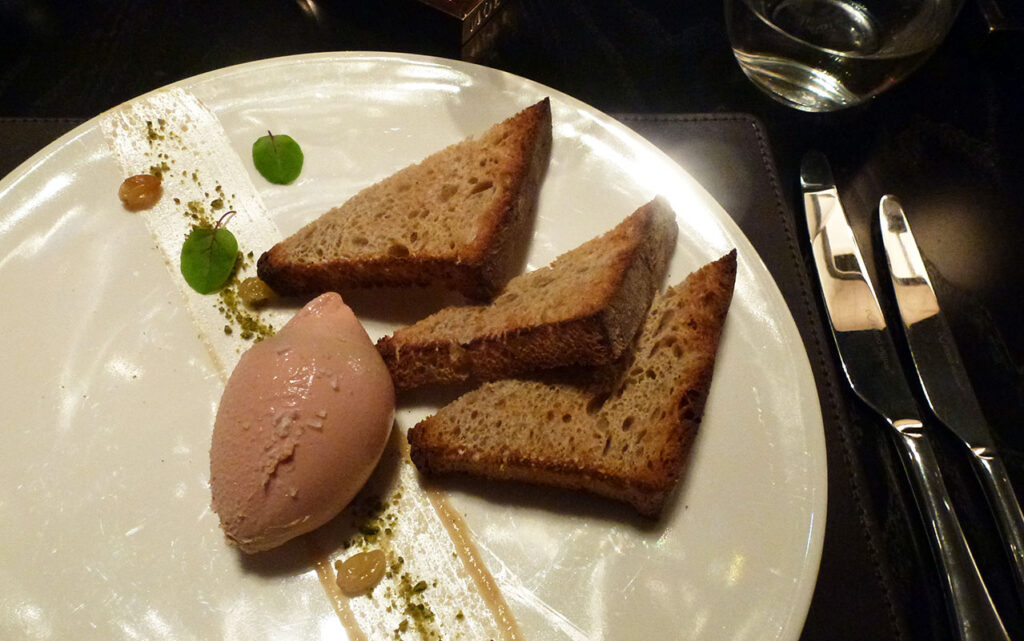 The presentation was exquisite, and the flavour was delectable, with the foie gras boasting a creamy texture. Why did I opt for foie gras? Even though I read many critical reviews in the years before and after my move to London, I felt curious about this dish that had generated so much discussion. I found the experience pleasantly surprising. To me, it resembled a special pâté, reminiscent of my fondness for chicken and pork pâté. It paired splendidly with rustic brown bread. In fact, I believe I've only sampled foie gras on a few occasions since, notably at the renowned Taste of London event. If you haven't encountered it before, think of it as a lavish pâté crafted from a duck that has been generously fed – envision it as the ultimate indulgence in duck pâté! 🙂
For our main courses, we selected pan-fried salmon served on a bed of beans and greens and roasted beef accompanied by creamy mashed potatoes and greens. We also ordered a side of spinach.
Although the portion of roasted beef appeared modest, it proved more than ample for me. Regrettably, the mashed potatoes did not meet my expectations, as I prefer a heartier, thicker, or chunkier consistency.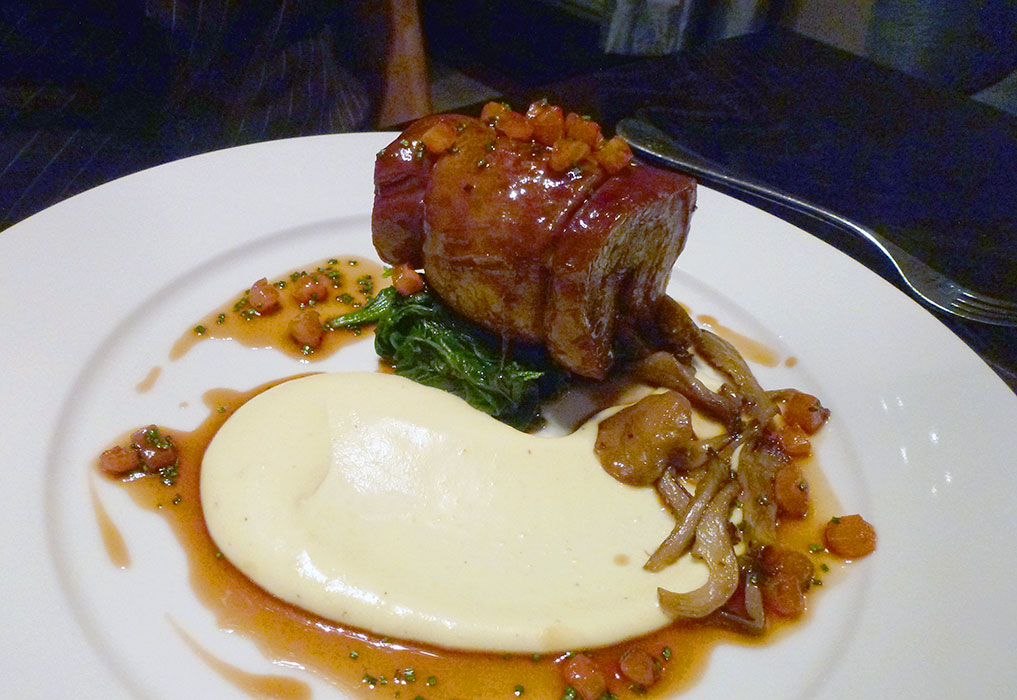 The combination of spinach and roasted beef proved to be a delightful surprise. It was a culinary pairing I hadn't encountered before.


The salmon was exceptional, perfectly prepared to achieve that delicate balance between moistness and flakiness – a testament to expert cooking. It paired harmoniously with the accompanying greens and beans, offering light flavours that beautifully complemented this exquisite fish. I had never thought about pairing salmon, or any fish for that matter, with beans. However, this experience has inspired me to explore such combinations in the future. The extra plate of spinach proved invaluable, compensating for the inadequacy of mashed potatoes.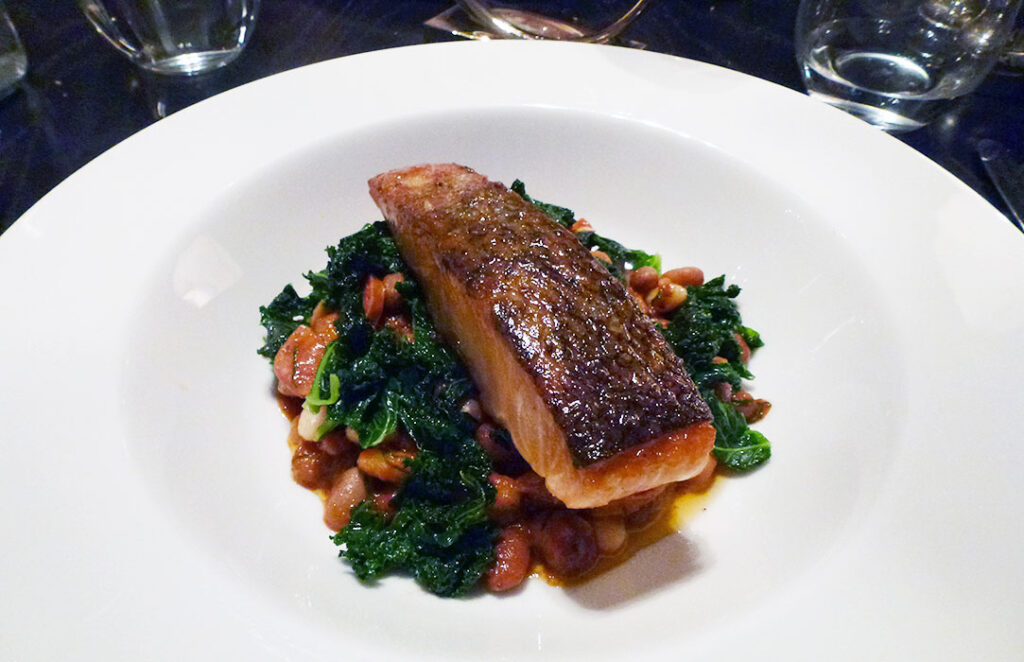 Coda restaurant at the Royal Albert Hall delivered an excellent dining experience characterized by impeccable service and high-quality cuisine. Of course, one might need a magician's wallet to fully enjoy the enchantment of their prices! 🙂